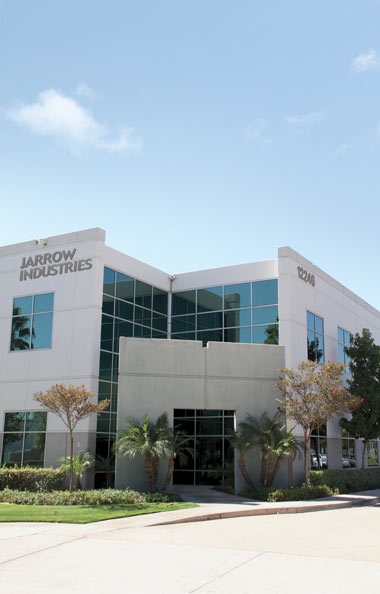 Located in Southern California, Jarrow Industries' 125,000 sq. ft state-of-the-art manufacturing and packaging facilities house modern, top-of-the-line production and analytical equipment.
Our cGMP and organic certification maintain that Jarrow products are manufactured to the highest of standards and with full traceability, including:
Jarrow Industries' analytical laboratories provide comprehensive analysis and testing of raw materials (both active ingredients and excipients) for identity, chemical, microbiological, heavy metal, organoleptic, and other physical properties. Finished products are also tested to ensure the quality of Jarrow products for the consumer.